Discover more from Caitlin's Newsletter
Articles, poems, stories and thoughts by Caitlin Johnstone and Tim Foley. Everything published here will always remain free to read.
Over 35,000 subscribers
An Honest War Is As Rare As An Honest Politician: Notes From The Edge Of The Narrative Matrix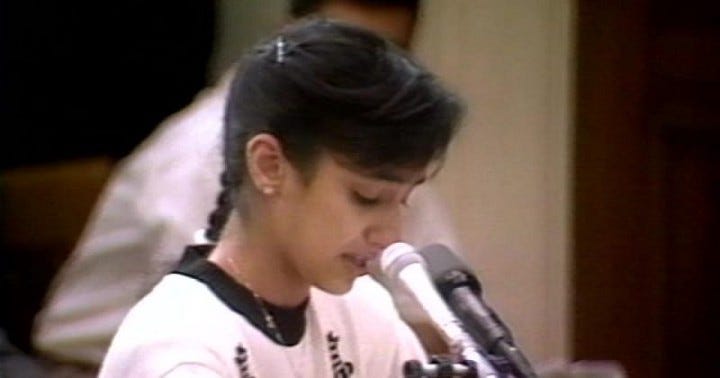 Once upon a time a particular type of cell cluster evolved the capacity for abstract thought, clawed their way up the food chain, conquered all other life forms on their planet, then spent all their time inventing reasons to be miserable.
~
An honest war is as rare as an honest politician.
~
Our society fixates on Nazi Germany with such masturbatory fascination because it allows us to pretend that horrific mass-scale evil is just something that was inflicted in the past, by someone else, in another part of the world, and not right here and now by our own government.
~
The nation with the worst human rights record in the world is the one that is dominating the planet with endless military and economic violence and working to destroy any country which disobeys its dictates.
~
There is nothing, nothing, nothing, nothing, nothing that the US empire accuses other nations of doing which it itself does not do. You could swap out "Washington" for whatever targeted government Mike Pompeo is talking about on any given day and it would be a true statement.
~
It would help solve so many problems if liberals could just shift a proportionate amount of their hate from Trump to Pompeo.
~
Liberals hate leftists for the same reason you'd hate someone at a theater who kept yelling "These are all actors, none of this is real." Liberals are trying to enjoy a fictional performance about their side being heroic protagonists, and leftists keep disrupting the illusion.
~
All you really need to know about Russiagate is that it began with unproven assertions by the US intelligence community and ended up facilitating pre-existing foreign policy agendas of the US intelligence community. Everything in between those two points is empty narrative fluff.
~
I have a conspiracy theory that all these US protests were covertly orchestrated by a conspiracy between a brutal authoritarian police state, a political system that has failed Americans in every conceivable way, a civilization that was built on slavery, and end-stage neoliberalism.
~
For years Trump supporters have been saying they liked my 2016 anti-Hillary stuff but ever since then I've been getting crazier and crazier. If Biden gets in they will start praising my miraculous return to sanity. At no time will it occur to them that there's another possibility.
~
Socialist politicians who won't adequately defend themselves are like socialist governments who won't adequately defend themselves: doomed to be quickly subverted and toppled by sleazy imperialists.
~
Q: What is capitalism?
A: Capitalism is a wonderful political/economic system which has given us powerful technology, a wide assortment of breakfast cereals, and near term human extinction.
~
All the most profitable activities involve inflicting trauma of some sort. War, monopolism, usury, strip mining, fossil fuels, factory farming, ads convincing us we're deficient, etc. We'll traumatize our planet bare if human behavior remains driven by profit and competition.
Nothing but a complete global truce on this front will suffice. Nations become extremely powerful by excelling at profit and subsuming anyone who doesn't, to the point where even nations which don't worship profit are forced to pursue it out of self-defense.
What we need now is to slow down, turn around, and begin collaborating with each other and our ecosystem. But pursuit of profit is inherently opposed to this. We're crushing our ecosystem and each other in a mad rat race toward extinction. We must turn and go the opposite way.
~
People who use language for communication and understanding shouldn't waste time talking to people who use language for manipulation and control. It's two completely different linguistic functions with no meaningful overlap at all. Getting clear on this makes life a lot easier.
~
I am envious of leftists and indie media who feel like they have the luxury of indulging in sectarianism and infighting. Must be nice to live in a world that's being driven to armageddon by sociopaths and yet feel leisurely enough to pour time and energy into such egocentric wankery.
~
Saying the CIA is probably helping to foment uprisings against US-targeted governments, when that is literally openly their job, should not be a controversial take to have.
~
Acknowledging the bad things your government and its allies have done in the past, but refusing to acknowledge evils they are perpetrating currently, is worse than saying nothing. Because it creates the illusion that things are improving where they are not.
~
Cornered animals are dangerous, especially ones with fangs and claws.
Dying empires are dangerous, especially ones with nuclear weapons.
~
It should outrage everyone that our governments hide ugly secrets from us at all, let alone imprisoning and torturing people who try to help us find out about them.
We should be making our governments afraid to hide the truth from us. Instead our governments are making us afraid to try and learn the truth about them by brutally punishing anyone who tries. This is gravely disordered.
~
Normality has led to a world that is dying and a society that is insane. Be happy with your weirdness.
~
Our inability to see with fresh eyes causes us to miss so much. We're watching out for predators in a world ruled by predators. Struggling to prevent tyranny many years after tyranny already boxed us in. Waiting for a miracle while floating in an infinite ocean of miracles.
~
All we need is to collectively change the way we look at things. That's it. The door's not locked. It's not even closed. We just have to step outside.
Desperate rock-bottom moments are often catalysts for immense change. No matter how bleak it looks, there's always a chance.
_____________________________
Thanks for reading! The best way to get around the internet censors and make sure you see the stuff I publish is to subscribe to the mailing list for at my website or on Substack, which will get you an email notification for everything I publish. My work is entirely reader-supported, so if you enjoyed this piece please consider sharing it around, liking me on Facebook, following my antics on Twitter, throwing some money into my tip jar on Patreon or Paypal, purchasing some of my sweet merchandise, buying my books Rogue Nation: Psychonautical Adventures With Caitlin Johnstone and Woke: A Field Guide for Utopia Preppers. For more info on who I am, where I stand, and what I'm trying to do with this platform, click here. Everyone, racist platforms excluded, has my permission to republish, use or translate any part of this work (or anything else I've written) in any way they like free of charge.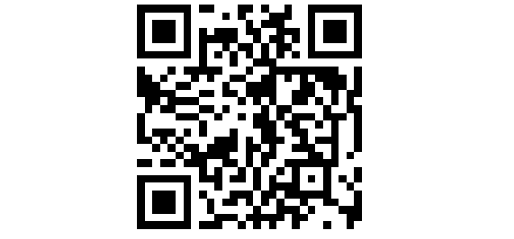 Bitcoin donations:1Ac7PCQXoQoLA9Sh8fhAgiU3PHA2EX5Zm2